First impressions are very important, and the packaging is often a consumer's first introduction to a product and brand. As such, product packaging is a factor that manufacturers should never overlook.
High quality print and packaging, a functional design and a good packing process are vital to deliver products that are attractive, functional and safe from damage.
Richmatt offers primary and secondary packaging solutions that are versatile to meet the array of needs from logistics to retail.
Schur offers a wide scope of packaging systems to suit different needs from retail packaging to transport packaging.
Schur packaging systems offer versatility in design, format and size. Clients can select from semi- to fully-automated systems according to their operations and production capacities and budget.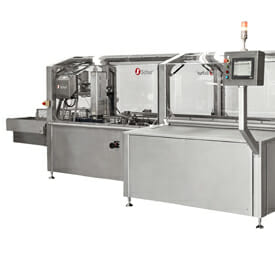 Endload, topload, sleeving and vertical endload solutions. Machinery that covers a broad range of carton applications including forming, filling, closing and packing.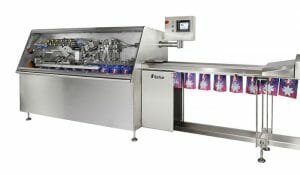 Flexible Retail Packaging
The Schur®Star range of machinery offers automated and manual filling options, incredibly short changeover times and very low waste levels. Choose between a full-scale or lighter machine with a smaller footprint.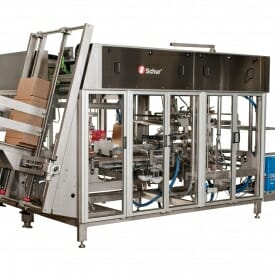 Integrated solutions that prepare products for transit, including the versatile and compact Tray and Wrap-Around Packer for filling completely cardboard boxes and trays, and the side loader for wrap-around cases.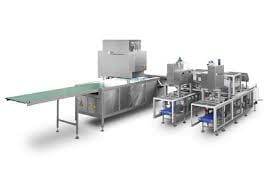 Counting and Packaging System
Integrated and flexible solutions for counting and portioning products. Schur®V-Batcher counts and forms selected portion sizes using vision technology. The process is completely touch-free and gentle on sensitive products. It can be integrated with Schur®Star and bagging systems.
V-Shapes - Specialty Packaging
V-shapes is the patented packaging technology for single-dose packages featuring sachets that can be conveniently opened using only one hand. It is designed to dispense liquid, viscous or powdered content at specified quantities. Its secure packaging ensures absence of air inside to preserve the shelf-life of the products. It is attractive, hygienic, convenient and eco-friendly.
Perfect for packaging samples or as a standalone retail product, V-shapes ensures your product will be a cut above the rest!
V-shapes is being used across a broad spectrum of industries from pharmaceutical to food and beauty. It is available in single or double formats and a variety of sizes with fill weighs from 0.2ml to 38ml.

Transpak offers customers the most comprehensive product line of strapping equipment in the industry. Transpak has a variety of machines for different scales of operations. It can be operated single-handedly or fully automated. It is able to securely strap all kinds of items from small cartons to heavy planks and huge pallets to ensure items are protected from warehouse to final destination.