a. Maintenance and Training
Richmatt provides clients with a comprehensive Preventive Maintenance Program. A customized service contract can be established to best suit the specific needs of the client, the equipment, and the client's facility. A typical program will provide for periodic inspections and service to ensure that your equipment performs at optimum levels through the product life cycle. A service log is created and updated at each scheduled visit.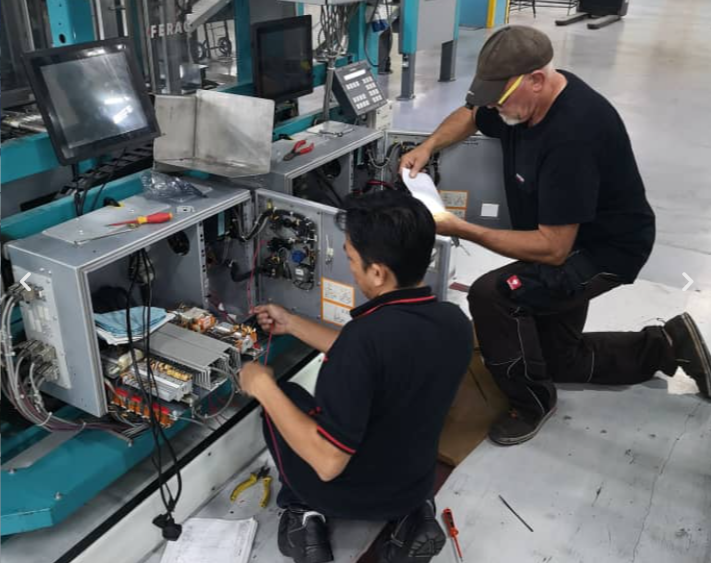 Preventive Maintenance Plan
We will develop a preventive maintenance plan to match client's specific product, environment, and level of need. A certified service technician(s) will visit your site on a regularly scheduled basis to inspect and test product functionality, inspect air connections, perform electrical and mechanical calibration to meet product standard specification, and inspect for signs of abnormal wear. Product training and orientation for client's personnel can also be provided as an added feature of this service.
When a machine starts to age, it will begin to show frequent error messages, machine outages and failures. This will result in increasing maintenance costs to customers. In order to sustain machine operations and minimize cost impacts, an option is to upgrade existing machinery. This is done via electrical and mechanical retrofitting with the latest automation technology.
We have successfully implemented several retrofitting projects at our clients' facilities. During the retrofitting process, there is minimal interruption at our client's facility as they were able to operate the machinery on the same day.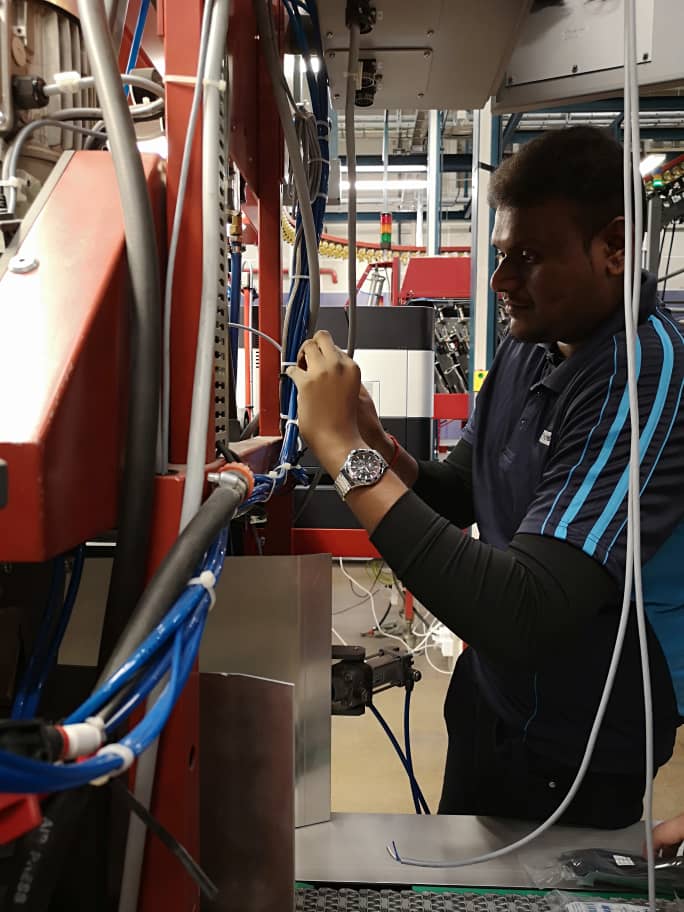 When a client faces machine breakdown, immediate attention is crucial to minimize the impact on operations. We are able to provide on-site manpower support or ad-hoc services to do troubleshooting of problems and on-time recovery for any machinery problems. Our engineering team is highly skilled to assist and work hand-in hand with our client's personnel. Richmatt also provides IT services such as upgrading of softwares and computer appliances related to our client's operational needs. This includes regular updates of antivirus, software patches and overall system upgrade as and when required scheduled visit.
d. On-Site Engineering Support
Proper maintenance of plant and machinery by skilled personnel improves overall equipment efficiency and ensures a reliable and smooth operation. In some cases, clients prefer to leverage on our technical expertise rather than maintain their own technical team. We provide on-site manpower support who work closely to compliment the in-house staff.